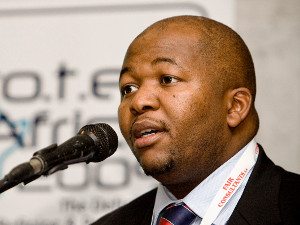 [miningmx.com] – THE senior management overhaul at Eskom gained fresh momentum today after the power utility announced its head of group capital, Dan Marokane, was to leave the organisation.
Eskom said the separation was mutually agreed and amicable and that Marokane, who had been suspended in March in terms of an internal inquiry, had not been found guilty of any misconduct or wrong-doing.
"Mr Marokane believes that the agreement to separate is in the best interests of both parties; to allow the board to pursue its plans for the company under the current leadership and for him to seek new career opportunities," Eskom said in an announcement.
The inquiry, which also saw the suspension of three other senior members of Eskom's management team, including former CEO, Tshediso Matona who left Eskom in May, would continue, the utility said.
Prior to running group capital, Marokane held executive leadership roles in primary energy at Eskom Enterprises and was head of group commercial and technology where he drove Eskom's build programme including the heavily delayed Medupi unit 6 which contributed to the grid for the first time this month.