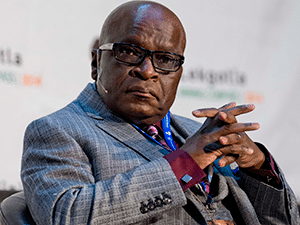 [miningmx.com] – SOUTH Africa's mining sector, unions and the country's government signed a plan to reduce job losses which would include selling mines rather than shutting them, said Reuters and BDLive.
Reuters said the Department of Mineral Resources would also look into a development fund that would help support and retrain employees affected by retrenchments – which was an acknowledgement that not all jobs could be saved.
These proposals follow a three-week meeting between the parties amid fears that 12,000 to 19,000 jobs in the mining sector could be at risk, principally owing to the hefty decline in commodity prices on world markets.
Included in the proposals is to promote platinum as a central bank reserve asset, said Reuters citing mines minister, Ngoako Ramatlhodi.
The government planned to negotiate this issue with South Africa's central bank and the New Development Bank which has been launched by the BRICS group of emerging economies.
Other initiatives included promoting platinum fuel cell technology and beneficiation, with an aim that "we do not find ourselves bound exclusively to the export market when it comes to members," Ngoako was quoted by BDLive to have said.
Chamber of Mines vice-president Andile Sangqu said on Monday the initiatives would hopefully "restore confidence in the industry".
Click here for BDLive article to read the full article
Click here for Reuters article to read the full article