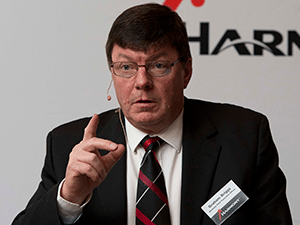 [miningmx.com] – HARMONY Gold has repaid R1.1bn in debt consisting of $50m of its $250m revolving credit facility and R400m on its R1.3bn rand facility, the company said in an announcement today.
"Our hard work of the last couple of years are finally paying off, enabling us to reduce our debt, strengthen our balance sheet and provide us with even more certainty that we can fund the Golpu project', said Graham Briggs, CEO of Harmony Gold.
The benefits from the weakening in the rand against the dollar had outweighed declines in the dollar price of gold, the company said.
"The mining operations continue to perform in line with their plans post the September 2015 quarter. An increase in the rand gold price during October and November 2015, further strengthened the company's cash position," it said.