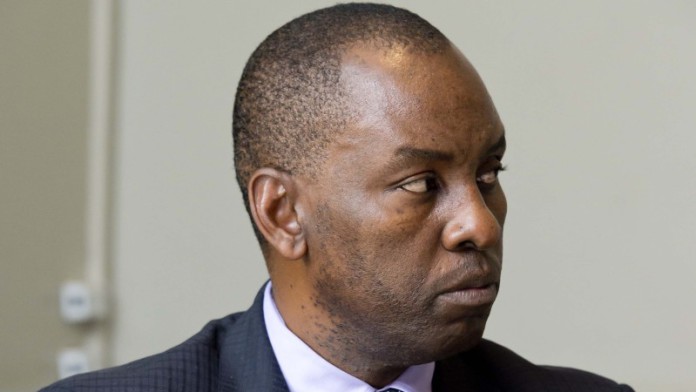 ONE of the more chilling moments of the past year was sitting among press at the Joburg Indaba conference in October listening to the five-second dismissal of South Africa's investment hopes by a fund manager representing UK-headquartered M&G Investments.
Said Jamie Horvat, an asset manager at the firm: "Unfortunately, South Africa is a no-go zone for us". He then cited his fiduciary duties; in other words, it would not just be foolish to invest in the adopted land of the Gupta family, but morally remiss of him.
The reasons for the lack of investment interest in South African mining are well known and comprehensively documented. The man at the coalface to whom investment disaffection is most consistently addressed is mines minister, Mosebenzi Zwane, a President Jacob Zuma charge who must be feeling the damp chill of a low pressure system heading his way.
Cyril Ramaphosa recently called for decisions that would develop the South African economy and has on several occasions since his election as president of the ANC referred to the National Development Plan as if it might be reinstalled as the guiding light of Government's aspiration for a developmental economy.
For now, however, let's dwell on where we are today rather than what we may become tomorrow by acknowledging just how horrible the publication of June's Mining Charter redraft was – a document so questionable in provenance as to have the ANC itself dismiss its structure at the party's policy conference later that month.
Let's also remind ourselves exactly what has to be addressed when Government, the industry and unions sit down to re-negotiate the thing. Firstly, Zwane's charter failed to recognise past empowerment deals and then gave mining firms a year to comply with a new ownership target of 30% from 26%. Those companies deemed not to have reached the 26% target also have to start again.
Since its first publication in 2004, subsequent revisions of the Mining Charter have increased ministerial discretion. Zwane took this discretion to extreme lengths by dictating how exactly ownership for previously disadvantaged South Africans (HDSAs) ought to be comprised. There was also that new definition as to whom would be an HDSA: Indians who had been naturalised after a certain date.
Other innovations – which spurred the Chamber of Mines to condemn its egregious nature – were higher targets on procurement, employment equity and ownership of prospecting rights. There was also a proposal that rightholders of mineral rights pay 1% of annual turnover to BEE partners prior to any distributions, such as dividends, to its shareholders.
Then there was the Mining Transformation and Development Agency (MTDA), a tax collection entity that will redistribute a portion of the funds the mining sector already makes in terms of a levy towards human resource and skills development.
These were the main areas of industry grievance.
The Mining Charter is now interdicted ahead of a High Court review whilst a central tenet of its making – the refusal to acknowledge certain previous empowerment deals – is to be also interrogated in the High Court. Even if Zwane survives in his post until these court dates, it's doubtful whether the Mining Charter will win the support of the judiciary.
In its interventions this year, the Chamber of Mines has also stolen some of the headlines. Never before has South Africa's sometimes pliant mining sector been so outspoken. Some might say a little too late, but 2018 is going to require strong leadership from the Chamber. There's a good argument for re-thinking empowerment targets, and this and that aspiration, in terms of whether they are the end-game at all for development economics.