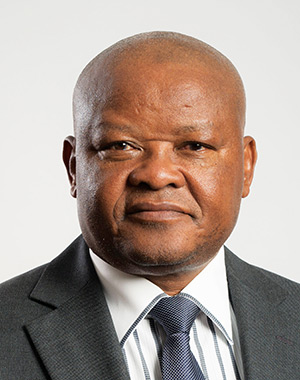 Saki

Macozoma
Chairman: Safika Holdings
'

South Africa controls 70% of the world's manganese resources, so the stakes are high

'
THE future structure of South Africa's manganese fields in the Northern Cape might be in the hands of Saki Macozoma's Safika Holdings, or at least partially. The group's stake in the 3.5 million ton (Mt) a year Tshipi Borwa manganese mine, held via Ntsimbintle Mining, gives it a useful bargaining chip as the mine's majority shareholder, Australian-listed Jupiter Mines, is considering ways to unlock value from the mine and the region. The country's manganese industry is highly fragmented, which is a consequence of the successful black empowerment that occurred in the sector. Ironically, success for the South African government makes for less optimal business outcomes, especially given the constraints of the government-owned rail and port utility, Transnet.
Transnet wants to open up the Saldanha-to-Sishen rail route to new entrants when, in fact, consolidation may result in a more efficient but no less empowering use of available resources. How, though, to consolidate the 10 producing mines that exist today (from two in 2004)? One way might be to repackage Jupiter Mines, in which Ntsimbintle has a 21% stake, and bring it to the JSE in a dual-listed structure. That would enable the industry to independently benchmark the price of its assets against which to conduct transactions. Jupiter Mines drafted in former Durban Roodepoort Deep CEO Ian Murray and Australian business executive Brad Rogers to examine exactly that strategy.
For now, the two are keeping their ambitions under wraps given the sensitive nature of negotiations with Macozoma. Much hangs on a successful outcome. For one, consolidation brings a far more rational approach to supply and may in turn lead to a less volatile manganese price. Tshipi Borwa is an asset for which it's worth taking the time. It has a total life of 100 years while in the shorter term, it can lift output to five million tons annually. South Africa controls 70% of the world's manganese resources, so the stakes are high.
LIFE OF SAKI
Sakumzi 'Saki' Macozoma was born in Port Elizabeth, now Gqeberha, in 1957. An organiser with the South African Students' Movement, he was jailed for his anti-apartheid activities on Robben Island, where he was befriended and mentored by Nelson Mandela. Macozoma was elected as an ANC member of Parliament in 1994 and in 1996 became MD of state-run logistics group Transnet. His corporate life has included being deputy chairman of Standard Bank. 

More Rainmakers & Potstirrers