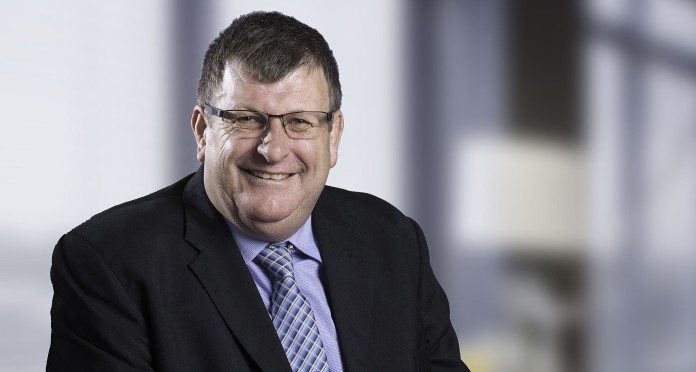 HARMONY Gold CEO, Peter Steenkamp, has done better than many believed possible since he took over the troubled gold group in January 2016 with notable achievements including halting the collapse in gold production and acquiring the Moab Khotsong mine.
He's also had some luck. No sooner had he taken over than the rand gold price took off causing a temporary surge in the Harmony share price. He has also benefited from the capital programme overseen by former CEO, Graham Briggs, which pumped money into five key mines to make them more sustainable operations.
He's also made some controversial decisions which, so far, have worked out. 
The most controversial of these was buying Newcrest's stake in the loss-making Hidden Valley mine in Papua New Guinea (PNG) for a nominal $1 and then investing $180m to expand the mine, which Harmony now wholly owns.
Buying Moab Khotsong, a higher-grade and longer-life operation, which will also boost Harmony's total gold output, is arguably, his best deal so far. The mine cost $300m which Harmony paid out of existing debt facilities and a $200m bridging loan.
South African gold mining is dying. Steenkamp has to be looking at what must be done to give Harmony a life ten years down the track.
Part of the cost has been passed through to shareholders because Harmony subsequently issued 55 million new shares – about 15% of its issued share capital – at a price of R19.12, representing a 10% discount to the then three-day volume weighted average.
But Steenkamp's biggest challenge still lies ahead which is to fund and develop the huge Wafi-Golpu gold/copper project in PNG without which the firm has a limited future if it is unable to diversify out of South Africa.
The reason for this is that Harmony is a major player in a dying industry where only two large, deep-level mines are viewed as having a future longer than, say, ten years, and neither of them belongs to Harmony.
While some commentators, including renowned geologist Anton Esterhuizen, continue to maintain that the South African gold industry has a great future because of the size of the remaining, unmined gold resource, the reality is that these resources are largely unmineable. They sit at depths well below four kilometres.
Nedbank Corporate and Investment Bank mining analyst, Leon Esterhuizen, comments: "South African gold mining is dying. Steenkamp has to be looking at what must be done to give Harmony a life ten years down the track. He is doing well with the assets that he has, but he is not helped by the fact his share price is at rock-bottom levels."
But Esterhuizen also describes Harmony's efforts in PNG so far as a "… well-documented disaster which pre-dates Steenkamp's arrival".
In a report published in May this year he said: "After pouring millions of rands into Hidden Valley, the asset never delivered on the promise. R2.6bn was written off in 2016.
"It was basically shut when Harmony and Newcrest could not agree to invest further into the assets. Harmony has now given Hidden Valley a new lease on life. 
"This time around it seems to be a case of 'so far, so good' with the operational performance surprising on the upside but, when measured against all the lost capital and carried losses plus the new capital required to make a little bit of money, the returns will never likely be positive."
Steenkamp declined to be interviewed for this article citing a "busy schedule" from mid-June until August 21 when the group will publish its results for the financial year to end-June.
Wafi-Golpu is owned 50/50 by Harmony and Australian gold major Newcrest. It's a monster of a project which the partners have been doing their best to make more manageable with the updated feasibility study released in March knocking $1bn off the life-of-mine (LOM) capital and pushing up the net present value by 33%.
But it will still cost $2.8bn to get Wafi-Golpu into commercial production while the LOM capex is estimated at $5.4bn. LOM is estimated at 28 years during which it will show average annual copper production of 161,000 tonnes and annual average gold production of 266,000 ounces.
The perennial criticism voiced by analysts on Wafi-Golpu is that Harmony simply cannot afford to fund its share of the development cost. The group's financial position is simply too uncertain given the marginal nature of its South African mines where changes in the rand/dollar exchange rate and/or the dollar gold price can cause serious volatility in available cash flow.
But, in March, when Harmony released the updated feasibility study, Steenkamp reckoned the group's cash flow was now stable following the acquisition of Moab Khotsong and the recommissioning of Hidden Valley mine.
"We want to build the project. We can never say never regarding keeping the project because we don't know what's going to happen, but we would like to keep this mine and I don't think shareholders will have a problem with it."
Finance director Frank Abbott added at the time that "… the project is more fundable than in the previous feasibility study. We can easily fund it for the first three years. After that we will need to fund capex with bank finance for two or three more years . But it's very fundable."
Abbot reckoned that, in terms of the project's cash flow schedule, Harmony would collect $500m from year eight of operations after turning cash flow positive in year seven.
One important issue concerns the attitude of the "shareholder-in-chief" who is none other than Patrice Motsepe's African Rainbow Minerals (ARM) group. ARM holds a 14.3% stake in Harmony. In March the possibility was raised that ARM might be considering buying into Wafi-Golpu as a joint venture partner with Harmony.
When a direct question on this was put to him at the group's interim results presentation by an analyst, Motsepe replied: "A very good question. There are ongoing discussions between Harmony and ARM on a number of issues. We continue to be very excited and confident about the future of Harmony."
The background is that ARM is looking for another opportunity in copper after the failure of the Lubambe mine joint venture with Brazilian firm, Vale, in Zambia. Both Motsepe and ARM CEO, Mike Schmidt, have stated on several occasions that ARM wants to get back into copper.
So, what better than the "world class" project at Wafi-Golpu in which ARM is already indirectly invested? 
It remains to be seen how this one plays out and Motsepe's comments cannot be taken as evidence that it will happen. He has previously blown hot and cold on other proposed developments and is a past master at tap dancing around issues.
There are ongoing discussions between Harmony and ARM on a number of issues. We continue to be very excited and confident about the future of Harmony.
Esterhuizen reckons Harmony will probably succeed in raising the money needed for Wafi-Golpu, but he cautions: "Wafi-Golpu holds much promise, but it is still far away from becoming a real mine in our opinion, and there is a significant funding challenge that needs to be overcome.
What is clear from our analysis, however, is that Golpu would have to be a world-class asset with high margins and a long life for it to have any positive impact on Harmony's low valuation rating. 
"If returns on Golpu are not at least 25% or higher, we believe that it might be better not to even bother – finding a buyer could be a much neater solution than trying to develop it," says Esterhuizen