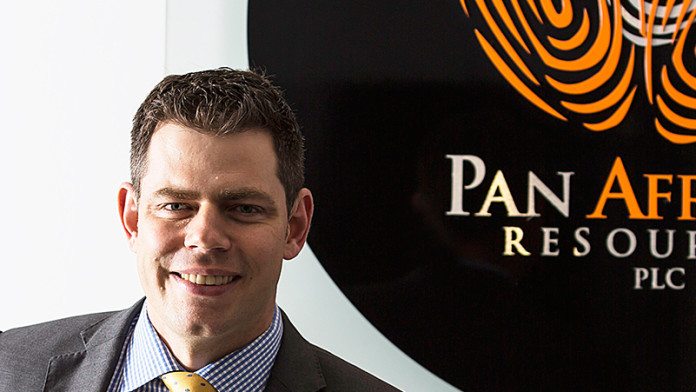 PAN African Resources said it was unlikely to hedge gold as part of its plans to fund the Elikhulu surface tailings retreatment plant – a R1.65bn project for which it recently raised R705m through an issue of shares with the balance to be funded through a R1bn debt package with Rand Merchant Bank (RMB).
"We are still working through the legals with RMB, but I don't think it makes sense," said Pan African CEO, Cobus Loots in an interview last month. "Elikhulu is in the lowest cost quartile and it would be easily out of the money if we were to hedge it," he said.
Once Elikhulu is completed, Pan African will produce 250,000 ounces of gold of which 40% will be from surface.
As the seven-year loan with RMB is not repayable for the first two years, Pan African will also be able to zero its R565m in net debt (as of December 31) which will give it some much-needed breathing space in these volatile times. The strengthening of the rand last year knocked R50,000 per kilogram off gold company revenues only for that amount to be reversed following the now infamous cabinet shuffle by President Jacob Zuma on March 31.
The question now for Pan African is how the company intends to grow after Elikhulu, if at all?
Pan African resources was founded with strong institutional support on the basis of establishing a no-frills focus on profitable gold mining. Its Barberton gold mines achieve this, but a wander into the merger and acquisition realm saw it buy up Evander Gold Mines from Harmony Gold. Evander is a deep operation and beset with technical challenges that have worried the company.
Loots believes a recent R40m re-engineering of two shafts at Evander Gold has improved volumes of ore mined, but he's not much in the mood for more new investment in underground mining.
"I think we're done with underground mining. We've been through a tough time but the refurbishment at Evander is on schedule," he said in an interview with Miningmx. "We will look at other opportunities," he added.
The question is where these opportunities will occur, especially as South Africa is not blessed with many open-cast gold mining opportunities. Loots also believes further opportunities for tailings retreatment in the country are far and few.
The answer is that Pan African is looking into the rest of Africa as an option. "If we can find a decent open-cast orebody at the right value, it might make more sense," he said.
That might be easier said than done.
It's now about a year since Harmony Gold announced plans to add about 400,000 to 500,000 oz of gold production to its 1.1 million oz base by buying up a number of profitable or near production gold mines in Africa.