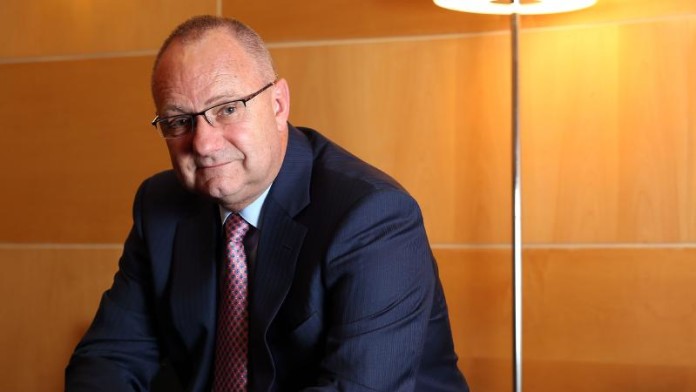 ANGLO American CEO, Mark Cutifani, said he was not in favour of setting higher equity targets in a new Mining Charter as this benefited a limited number of individuals.
Commenting in an interview with Miningmx following the group's annual results on February 22, Cutifani said: "Increasing the ownership target does not add much value versus the limited group of beneficiaries".
South Africa's mining sector represented by the Chamber of Mines is due to sit down with the South African government, as well as unions, and representatives for mining communities to negotiate a new Mining Charter.
The hope of industry is that a fresh discussion can be had over the Mining Charter rather than an edit of the last version published by former mines minister, Mosebenzi Zwane. That document, made public in June last year, contained a number of radical revisions to previous Charters that the Chamber said it had not seen before, and that were unworkable.
One of the revisions was to increase equity ownership target to 30% from 26%, whilst companies found not to have complied with the Charter would be asked to entirely re-empower themselves to the new 30% level.
Tebello Chabana, senior executive for public affairs and transformation at the Chamber, told Miningmx on February 27 that it was important to the organisation that a fresh debate take place in respect of the Charter. "The current situation is that we begin new negotiations. It was a choice between consultation and negotiation," he said of the strategic importance in having the High Court hearing to review the Charter postponed.
Cutifani said Mining Charter negotiations ought to focus on the value that can be provided by increased procurement and transformation of management teams. "This has worked well [in the past]. You have to have an objective discussion about the things that have worked well, and the things that have not," he said.
One of the bones of contention with Zwane was the principle of 'once-empowered, always-empowered' in which the former minister declined to acknowledged transformation transactions where the previously disadvantaged party sold its stake, or where an empowerment transaction may have failed.
"We have given this a lot of thought," said Cutifani of Anglo's position on regulating transformation. "We would be happy to share these thoughts with the government. I think this is the first time in a long time that government has indicated it wants to have a conversation," he said. "We must also be aware of government's own constituency."
South African president Cyril Ramaphosa said following his appointment that he wanted to "intensify" negotiations about the Mining Charter. He subsequently replaced Zwane with former National Union of Mineworkers general-secretary, and the chairman of the African National Congress, Gwede Mantashe, to the Department of Mineral Affairs – a move that has been welcomed by the Charter.
Asked recently for his views on the Mining Charter negotiations, Mantashe said that he hoped they would be completed in about three months' time.