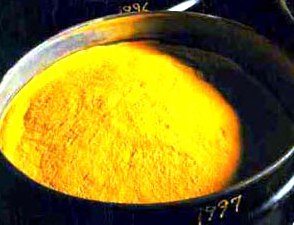 GOVIEX would be "essentially" debt free following payment of a $4.5m bond with Toshiba – a sum that will be partially assisted by shareholder, Dennison Mines, which will sell warrants in GoviEx totalling $3.4m.
GoviEx is a Toronto-listed uranium firm which is developing the Madaouela Project in Niger, an enterprise slated to cost $220m. It had undertaken the bond – known as the B Bond – in 2012 in a transaction that also included a 14-year offtake agreement. With the settlement of the bond, GoviEx is also released from having to deliver into the offtake agreement.
"This agreement allows GoviEx to settle this uranium-price-linked liability at a low point in the uranium market cycle, discharges the security granted to Toshiba in connection with the B Bond, and removes the associated risks to our shareholders," said Govind Friedland, executive chairman of GoviEx. "Upon closing, GoviEx will be essentially debt free," he said.
In terms of the existing bond, the company borrowed 200,000 pounds of uranium concentrate U3O8 at an interest rate of 12% compounded annually, for which GoviEx granted the B Bond to Toshiba. As of December 31, 2017, a total of 382,193 pounds of U3O8, including interest accrued, was due to Toshiba under the B Bond.