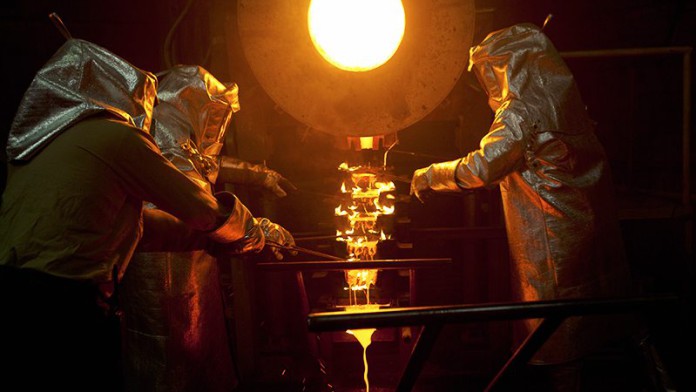 GOLDEN Star, a Toronto-listed firm mining gold in Ghana, posted proven and probable mineral reserves of 1.7 million ounces while measured and indicated mineral resources were maintained at 4.4 million oz.
The company, which mines gold from the Prestea and Wassa properties in the West African country, also announced an 8% increase in inferred mineral resources of 3.3 million oz as a result of exploration at the underground section of Wassa. An update of this number was expected in the second quarter of the year.
"In 2018 our focus has turned to growth through exploration, in addition to continued operational delivery," said Sam Coetzer, president and CEO of Gold Star. The firm's exploration programme was aimed at better understanding Wassa underground as well as the expansion of the firm's high grade mineral resources at Prestea underground.
"We look forward to releasing the results of our exploration programme throughout the course of the year," said Coetzer.
In February, Golden Star announced it had achieved an attributable profit of $38.8m, equal to 10 US cents per share, compared to a 13 cents/share loss or $39.6m loss in the previous financial year. The company reported a consolidated cash balance of $27.8m as of December 31.