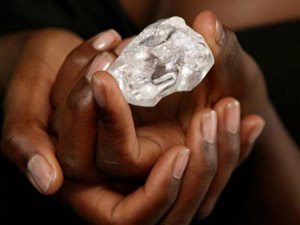 AN investigation carried out by Thomson Reuters Foundation has uncovered "a pattern of suicides" in India's diamond cutting industry – a sector that cuts and polishes 90% of gems sold globally.
The newswire said about 80% of the Indian diamond cutting workforce earned "a piece rate" of 1 to 25 rupees for each stone polished and had no social benefits. "Interviews with diamond unit owners, brokers, labour groups, families and the police revealed nine suicides since last November in the city of Surat, a hub for the trade, and the Saurashtra region where the workers are from," the newswire said.
Thomson Reuters cited "experts" as saying these suicide numbers were just "the tip of the iceberg" in an industry that showed a 70% surge in diamond exports in the past ten years but with "no mandatory certification to ensure diamond processing is labour abuse free".
The diamond sector – owing to its luxury image – is sensitive to allegations of human and environmental abuse. During the Nineties and early 2000s, lobby group, Global Witness, ran a highly successful campaign against so-called 'conflict diamonds' which identified areas where diamond mining in Africa financed warlords involved in civil war.
The awareness of the campaign was partly responsible for the development and adoption of the Kimberley Certification, a process which undertook to test and prove the provenance of diamonds mined globally.