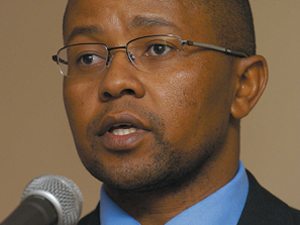 GEOFFREY Qhena has resigned as CEO of the Industrial Development Corporation (IDC), said BusinessLive citing a company announcement on August 31. Qhena was at the IDC for 20 years and at the helm for 13, said the publication. During his tenure the IDC grew its asset base from R31bn in 2004 to R137bn in 2018.
The IDC is the government's most important development finance institution and has played a critical role in support for private-sector companies, through financing ventures considered strategic for the economy, BusinessLive said.
Economic Development Minister Minister Ebrahim Patel said in Friday's announcement: "During his period at the helm, the IDC made a significant shift in its mandate, to focus on the development of black industrialists and youth entrepreneurs."
During the Zuma era the institution came under enormous political pressure to provide loans to the politically connected, in particular the Gupta family.