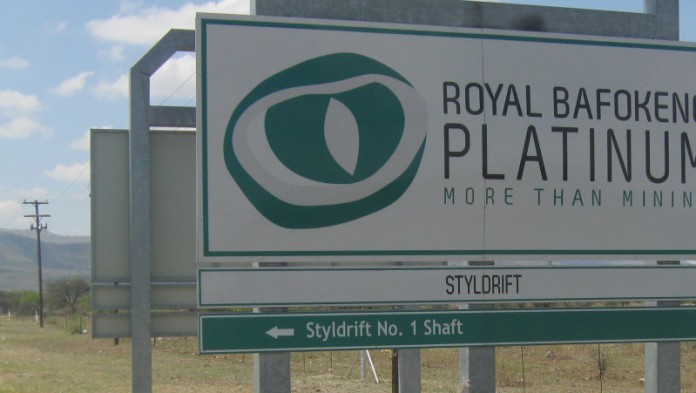 ROYAL Bafokeng Platinum (RBPlat) said it had secured an increase in existing debt facilities to R3bn from R2bn which was a pre-requisite to completing the purchase for R1.86bn of a 33% interest in Bafokeng Rasimone Platinum Mine (BRPM) from Rustenburg Platinum Mines, a subsidiary of Anglo American Platinum (Amplats).
RBPlat said in a statement to the Johannesburg Stock Exchange today that the transaction remained subject to other conditions such as the approval by its shareholders at a general meeting today and the support of the Department of Mineral Resources.
RBPlat said at the time its first announced by purchase of Amplat's stake in BRPM in July that it was "… a logical step given its comfort with the orebody and the fact that it planned to expand and renew the resource by means of the adjoining Styldrift 1 and Styldrift 11 projects.
"The transaction therefore provides RBPlat with the ability to increase its attributable resource and reserve base in an asset that it knows and understands (given that it already controls the asset), with relatively low implementation risk …", it said in a statement to the Johannesburg Stock Exchange at that time.