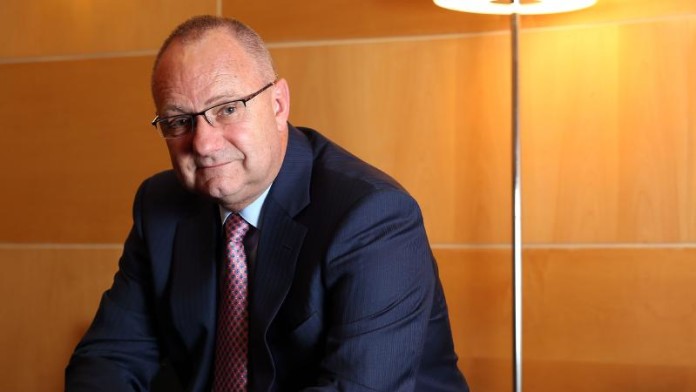 ANGLO American was ready to invest in South Africa again after a period of uncertainty when "money was at risk", said Bloomberg News citing comments by the group's CEO, Mark Cutifani regarding improvements in the regulatory framework of the country's mining sector.
"Whilst we don't have all the things that we would like to see, that will in our view provide the foundation for significant investment going forward, we're a long way down the track," Bloomberg quoted Cutifani to have said.
"Confidence has been returned in terms of the conversation and, from our point of view, the confidence to invest in the future, certainly in terms of our assets – that's been very important," he added.
Cutifani told Miningmx in July that South Africa would be in the mix for $1bn worth of new capital allocated annually by Anglo American provided the country's Mining Charter was conducive to it. "If we can make the exploration regime user-friendly – and it's not now – we would be interested in looking for copper, for example," said Cutifani.
In October, Anglo had pledged to spend $6bn on its assets in South Africa at an investment conference hosted by Cyril Ramaphosa, the country's president. Critics have suggested that not all of that investment is new and the money would have been spent anyway, but Cutifani told the newswire he disagreed.
As things stood 18 months ago, including the dispute around the country's Mining Charter, "… quite frankly, that money was at risk," he said.
In a separate article, Bloomberg also quoted Cutifani as saying that the question of land utilisation was a pressing issue for South Africa in 2019.
"What does the end game look like in terms of diversifying land ownership and ensuring land productivity," Cutifani said. "Answering this question will help investors understand how their investments might be affected and how they can help South Africa achieve the desired outcome," he said.
A panel of South African lawmakers earlier this month resolved that the constitution needs to be changed to make it easier to seize land without paying for it, said Bloomberg.