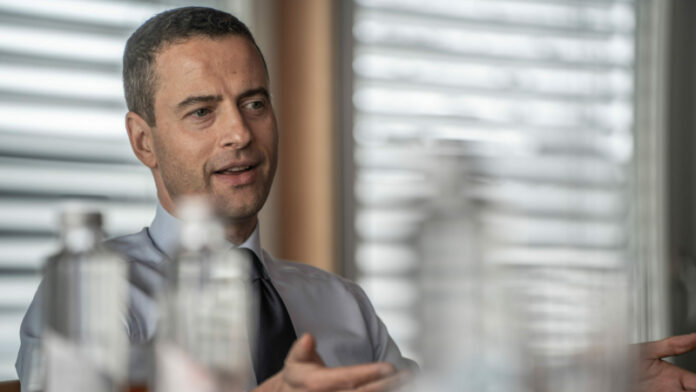 GLENCORE had no interest in separately listing its coal business should a plan to combine it with Teck's steelmaking coal business (EVR) fail.
In June, Glencore said it had offered to buy EVR whilst also keeping a broader offer to buy Teck on the table. The latter is thought to be a non-starter as Teck's controlling shareholder Norman Keevil doesn't support it, but discussions continue on the sale of EVR. If acquired, Glencore would first reduce debt and about a year later separately list it.
"If our shareholders want us to spin out our coal business [Glencore's current assets] we would spin out our coal business," said Nagle during a presentation of the group's interim results to analysts. "But the overwhelming majority of shareholders support us retaining it in the business and running it down responsibly," he said.
Glencore is almost unique among diversified mining companies in having decided to keep thermal coal mines. While Anglo American and Rio Tinto have exited coal mining, Glencore opted to run down the resources – a strategy that still attracts sizeable opposition. At its last annual general meeting, 30% of shareholders did not support its climate plan.
Nagle added that in discussions with shareholders there was significant support for spinning out coal if combined with Teck because in that instance the overall business would be stronger with a wider geographic spread and higher quality assets."It will trade at a better multiple than Glencore's standalone business," he said.
"We believe the New York market would eat that up very quickly," he added. Glencore did not receive full value for its current coal mining and probably wouldn't if it spun it out alone as other standalone coal business such as Whitehaven weren't properly valued, he said.
About $7.2bn of Glencore's $9.2bn interim adjusted Ebitda was from mining of which $4.7bn was earned from energy products, mostly coal. Last year, coal comprised $9.5bn of $15bn in industrial asset Ebitda.
Asked for his views of prospects for coal, Nagle said there was not any new capital allocations for new high quality steam coal mines while demand remained "very good" with new customers developed in Europe. "We have seen 85 million tons (of demand) in Europe last year and it will continue to import coal," he said.
Nagle added: "It still is the cheapest form of baseload power especially for developing nations. For high quality don't coal in particular I don't think there needs to be a further fall in price."