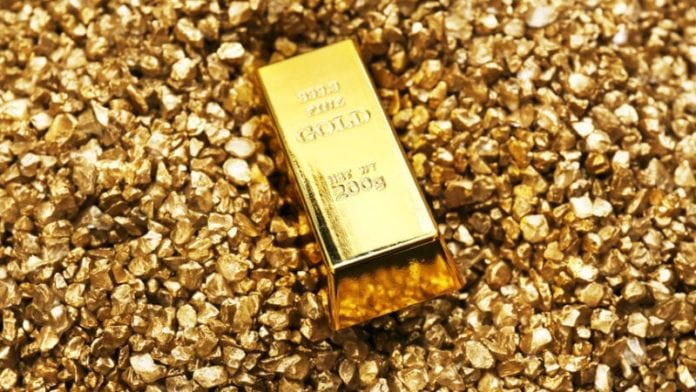 EGYPTIAN tycoon, Naguib Sawiris, loomed large in the African gold sector this week. Endeavour Mining, a company in which he has a 30% stake, put its Tabakoto mine in Mali up for sale, a development that suggests Endeavour is moving on from its quick-fire merger and acquisition activity of the previous three years to a strategy of organic growth, as well as growth through exploration.
A day later, Sawiris unveiled a gold investment iteration in the form of Golden Star Resources, a Ghana based mining company into which his investment vehicle – La Mancha – is to pump $126m in return for a 30% stake. Shares of this order seems to represent a reasonable beachhead for La Mancha given that it also took 31% in Sawiris' first gold investment, the Australian-listed Evolution Mining. Through La Mancha, Sawiris has now invested an estimated $1.6bn in African gold including the Golden Star shares.
"The backing of a cornerstone strategic investor and a strengthened balance sheet should support accelerated growth and drive a re-rating of the stock that currently trades at a significant discount to peers," said Nana Sangmuah, an analyst for Clarus Securities of La Mancha's investment in Golden Star Resources.
La Mancha had a track-record of "… unlocking significant shareholder value through strategic investment in undervalued assets," he said. Share price appreciation was sure to follow, according to the National Bank of Canada: "What's more," it said of the investment in Golden Star "… is that prior to similar deals with La Mancha e.g. acquiring 30% of Endeavour Mining and Evolution Mining, also in 2015 were followed by measurable share price appreciation".
The plan for Golden Star Resources is firstly to accelerate the expansion of its Wassa and Prestea underground operations, and then increase resource growth. But merger and acquisition growth can't be dismissed as a future option. "We believe the strategic relationship with La Mancha could be a game-changer for Golden Star," said Sangmuah. Another analyst at HC Wainwright worried the La Mancha bid was 35.8% below his own valuation, but the offer may never have happened otherwise.
One need only look at Endeavour Mining to see where a La Mancha investment might take Golden Star Resources.
Endeavour's second quarter and interim results were not without negative surprises – the income statement carried higher than expected exceptional items related to tax and depreciation costs – but the sale of Tabakoto leaves behind a portfolio of cash-generating gold mines, and growth options that looks appetising.
Selling Tabakoto refines the quality of its overall portfolio. At $1,397/oz in the second quarter, which compares to the $1,208/oz all-in sustaining costs (AISC) of the first, the mine has no place in a company striving for average AISC of about $800/oz. So it will go the way of Youga and Nzema before it although whether Endeavour gets Tabakoto away for the same kind of value it achieved at Youga, sold for $25.3m, or Nzema ($38.5m), is another question, according to Andrew Breichmanas, an analyst for BMO Capital Markets.
"Regardless, the outcome of the strategic review process is unsurprising and the contribution to our overall valuation is relatively small, so divesting the asset should result in a stronger portfolio of operations going forward," he said.