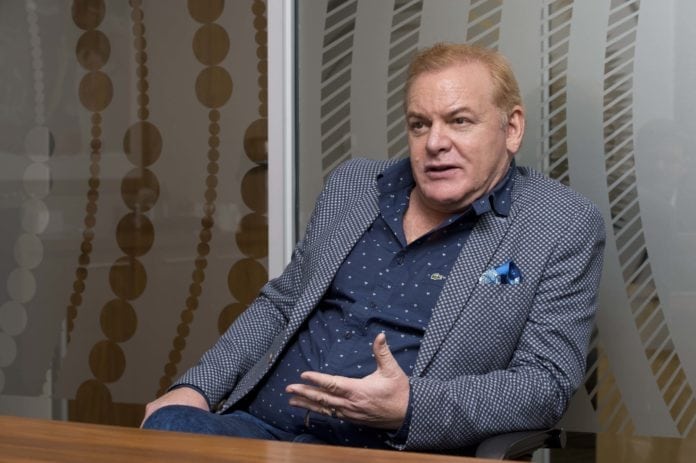 GOLD Fields CEO, Nick Holland, was yesterday adamant his company was not considering shutting or selling South Deep, the West Rand mine where up to 1,560 staff may be cut amid a cash outflow totalling R100m per month.
Analysts, however, are already running the numbers on how Gold Fields would look without the mine and what kind of future Gold Fields would have without it given that at some 60 million ounces, South Deep accounts for around 70% of the firm's total resources.
"While no definitive timeline was given," said Goldman Sachs of how Holland countered questions on the future of South Deep: "… we believe that the company is likely to face increased pressure to either turn the mine around or shut it down given the continued cash burn". The bank forecast production of some 210,000 ounces from South Deep this year which compares to Gold Fields previously guidance of 321,000 oz for the period.
"Essentially, we see this move as now just postponing the inevitable," said Leon Esterhuizen and Arnold van Graan, analysts for Nedbank CIB on the restructuring. "South Deep is not the be-all and end-all of Gold Fields, in our view. We have always maintained that there is a fairly decent company in Gold Fields if one looks through South Deep".
"With output of less than 15% of the total production base, the loss of South Deep, would not break the company. On the contrary, we believe the stemming of the cash flow bleed from South Deep should be welcomed, but only if the mine was at least brought to a point where it might have been a saleable asset," they said.
The view of the market as reflected in Gold Fields' share price is not entirely definitive. Shares in Gold Fields by mid-afternoon South African time today were down another 5.6% valuing the company at R31.8bn.
At this level, Gold Fields' value still exceeds the valuation attributed to it by RMB Morgan Stanley which at $1.8bn, or R26.5bn, is a number derived by applying an all-in sustaining cost (AISC) at spot to the firm's published international mine reserves.
It concludes there are three possible reasons Gold Fields is trading above its valuation: that either the market is pricing in a higher gold price than the current spot price of $1,250 per ounce and not assuming any value for South Deep; or some value is still being ascribed to South Deep while the international assets are being priced at spot.
A third possible reason is that it's anticipated there will be a resources to reserves conversion at the international assets which, not so incidentally, comprise all but 10% of Gold Fields' production.
For now, there's only uncertainty in the air – or "trajectory unknown" – as described by Macquarie analyst, Yatish Chowthee, in his assessment of the South Deep restructure. No doubt more questions will be posed when Gold Fields posts its second half and interim results announcement tomorrow (August 16).
For instance, why was the plan to build up South Deep into a much larger production profile been abandoned, and seemingly at short notice – a point identified by RMB Morgan Stanley.  In a Bloomberg News article, published on July 31, Holland was quoted as having noticed "green shoots" at South Deep, although he added volumes had to increase. It was the lack of volume for a medium grade mine that Holland cited as most pressing for South Deep.
Said Gold Fields spokesman, Sven Lunsche: "In the interview with Bloomberg, he [Holland] said that there were some "green shoots" at South Deep, but that these were early stage developments and that a lot of work remained to be done".