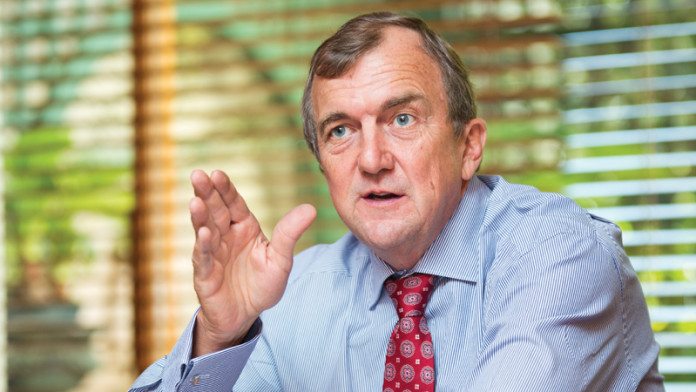 VAN Eck International Investors Gold Fund, Barrick Gold's top shareholder, has urged the gold company to hash out a joint venture deal with Newmont Mining over sharing their Nevada-based assets before considering a full-blown merger, a proposed $18bn transaction that has been rejected by Newmont.
Speaking to Reuters, the fund's Joe Foster said: "I don't flat out oppose a merger. If a merger is the only way to unify Nevada then maybe, just maybe, that's something we might consider. But as it stands the best path right now is to form a JV in Nevada". Mark Bristow, CEO of Barrick Gold and his counterpart at Newmont Mining, Gary Goldberg, were said by Reuters to have met on March 5 to discuss a JV.
Foster told Reuters that even though Bristow and Goldberg were not in agreement on the terms of a cooperation on the Nevada assets, it was necessary to find a middle ground in the interests of their respective shareholders.
"These companies pay these guys a lot of money. They need to find a place in the middle where they can come together and create value for shareholders," said Foster. Foster said a merger might, in the end, be the only option but it would create a "monstrous" gold company.
"Creating a JV seems a lot simpler than mashing these two huge companies together," he added.