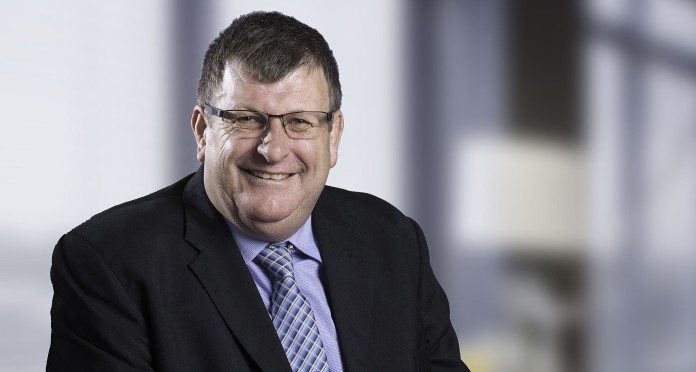 HARMONY Gold today unveiled a host of gold extension projects that will sustain gold output at around 1.4 million ounces for the next seven to eight years until it begins mining Wafi Golpu, a project in Papua New Guinea (PNG).
First production from Wafi Golpu has been pencilled in for the 2028 financial year. In the meantime, Harmony will embark on extending current assets starting with a growth capital rollout for this year totalling R2.35bn. Harmony Gold CEO, Peter Steekamp said in a full-year results media conference today that the extension projects would be funded from internal cash flow.
Chief among these projects is the Zaaiplaats extension, a section of Harmony's Moab Khotsong mine which is planned to yield 225,000 ounces a year of gold production from about 2027. Some R536m would be spent on this project this year.
A further R708m in growth capital has been set aside this year for the extension of the deposition site of Mine Waste Solutions (MWS), an asset Harmony bought from AngloGold Ashanti last year, along with Mponeng mine, for $300m. The MWS extension would yield 100,000 oz/year for 16 years.
A total of R4.59bn has been allocated to Zaaiplaats over 10 years of development while a further R3.2bn will be spent on the MWS extension over four years.
These projects including an extension at Hidden Valley in PNG, were approved by the Harmony board at its August sitting. Deepening projects at Doornkop and Tshepong were previously announced by the company.
These extension projects will enable Harmony Gold to bring the curtain down on three of its older, high cost operations: Masimong which will be closed in the 2023 financial year and then in the 2024 financial year the operations of Bambanani and Kusasulethu.
Wafi Golpu hopes
A critical factor in this long-term planning is that Harmony Gold is hoping Wafi Golpu will come to fruition by 2027 or 2028.
The project is currently subject to discussions between Harmony and its joint venture partner Newcrest Mining, an Australian firm, and the PNG government regarding a Special Mining Lease (SML). The project has been mired in politics for the best part of a decade.
Harmony said in a third quarter update that an Environment Permit granted by the PNG Conservation and Environment Protection Authority in December would fall under National Court scrutiny. This was after the Governor of Morobe province in PNG and the Morobe Provincial Government lodged a judicial review of the permit.
Project and permitting activities could continue even though the Judicial Review was yet to commence. The Environment Permit is an important prerequisite for the SML.
Payout
Production for the current year has been guided to between 1.55 and 1.63 million oz at an all-in sustaining cost of R765,000/kg to R800,000/kg. This compares to R728,054/kg in the 12 months under review, a period that represented a return to good form for Harmony Gold following losses in 2020.
Harmony declared a 27 cents a share final dividend described by Steenkamp today has "handy". This takes the total payout for the year to 137 cents in line with its 20% of free cash flow payout policy, unveiled by Harmony when it reinstated the dividend at the interim. Free cash flow was up 83% to R6.5bn. Net debt was cut 60% to R542m which bodes well for Harmony's capital plans.
The outcome was a basic earnings profit of 919 cents per share, a massive turnaround on the 164c/share loss in the 2020 financial year. Headline earnings came in at 923c/share (2020: -154c/share).
The factors behind the improved performance were a 15.7% stronger gold price (to R851,045 per kilogram), and higher production which at 1.5 million oz as per updated guidance was a 23% year on year improvement. The company first guided to gold production for 2021 of 1.56 million to 1.6 million oz prior to hiccoughs at Hidden Valley.
In a trading statement last week, Harmony said that its full year results ended June were influenced by a R1bn gain in derivatives compared to a R1.7bn loss in the 2020 financial year, and a translation gain of R878m (2020: -967m) on US denominated debt. Both factors were a result of the strengthening of the rand against the dollar.
The company also recognised a R1.2bn gain on the acquisition of Mponeng mine from AngloGold Ashanti which it bought in September 2020 for R300m.