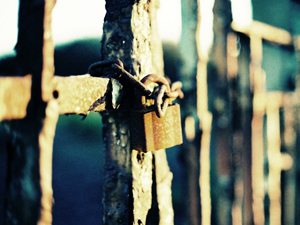 [miningmx.com] – WHY is it that there's regulatory flat-footedness among mining companies about the closure of mines, while the industry is so adaptive in other areas?
This question was raised during a seminar hosted by the Centre for Environmental Rights in Cape Town.
Professors Caroline Digby and Tracy Humby, from the University of the Witwatersrand (Wits), spoke about the scale of ownerless and derelict mines in South Africa and legislative remedies to hold mining companies accountable for closures.
In her presentation Digby, who is the director of the Centre for Sustainability in Mining and Industry at the university, said mine closure legislation is not working in any jurisdiction currently and that there seems to be a "deep resistance" among mining companies to talk about downsizing or closure of operations.
"When mines close the mine managers and the construction specialist have long gone and the closure process is left to the people who are at the end of their mining careers and consultants. So there's no knowledge transfer."
She said an integrated approach, taking geochemistry, groundwater and stability into account, is needed when dealing with mine closure.
"Currently there's only a focus on earth-moving and preparation and there are very limited long-term monitoring and maintenance, including environmental issues, such as climate change and water security issues also need to be incorporated into the approach."
There are currently 6,000 derelict and ownerless mines in South Africa, but the pace of closing these mines are slow and government is falling behind with its target of 40 sites per year over a six-year period.
The National Treasury said recently that authorities managed to close only 28 mines over three years, said Humby, who is associate professor at the university's law school.
The current model for mine closure in South Africa involves the forward planning for mine closure as part of the mine's environmental plan, financial provision – although this is still only in draft format – and state approval for final closure in terms of the Mineral and Petroleum Resources Development Act (MPRDA).
But there are loopholes and legislation could be more remedial, said Humby. She suggested mine closure and rehabilitation be tackled at all phases of the mining lifecycle.
"The role of liquidators in the rehabilitation and closure process need to be clarified and they need to be educated about environmental and socioeconomic impacts when mines are liquidated or sold."
She also called for a special procedure when mining companies are being wound up. "There's a general disparity between the promises mining companies make initially and their environmental management plans."
Humby cited the Blyvooruitzicht Gold Mine as a case in point where there was only R36m available for closure and rehabilitation, while the actual damage was in excess of R200m.