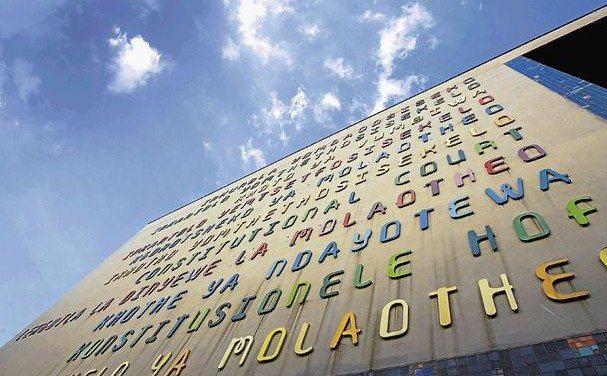 SOUTH Africa mines minister, Mosebenzi Zwane, was censured by the High Court today for disrespecting the country's Constitution after failing to file an answering affidavit in response to an earlier court application by the Chamber of Mines.
In issuing a court order formalising an agreement between the Department of Mineral Resources (DMR) and the Chamber not to impose a moratorium on mining and prospecting licences, presiding Judge Monama found Zwane to have shown "… the utmost disrespect" for the Constitution, the rule of law and the courts.
Judge Monama further remarked that Zwane's conduct ".. serves to tarnish Brand South Africa, and called for the minister to submit an affidavit within 14 days explaining his failure to file an answering affidavit," according to a statement by the Chamber today.
Zwane should have filed an answering affidavit to the Chamber's application for an urgent interdict, the aim of which was to stop the DMR blocking new prospecting and mining licences after July 18, the day a notice was lodged in the Government Gazette requesting comments in respect of the moratorium.
The DMR said in a late night tweet on August 3 that it intended not to press ahead with the moratorium after reasonable responses as to why it shouldn't were posted with the department. However, it added that it would set about "other legal instruments" to achieve its goals which Zwane has said in the past were in the support of economic transformation.
The impact of the moratorium would have been to prevent mining companies selling assets to one another – a change of control which requires a new mining licence application. In the event of a restructuring – where one company is able to profitably operate assets another could not – this would have resulted in a loss of jobs.
The Chamber said it appeared before the High Court today with its urgent interdict application because "a media statement" – presumably the tweet – did not constitute a formal withdrawal of the proposed moratorium.
The order of court also provides that the Chamber's application for an urgent interdict is postponed sine die and costs are reserved, the Chamber said.
These legal activities represent another chapter in attempts to head off the effects of a redraft of the Mining Charter which Zwane brought to the market on June 15. The charter called for steps considered by the Chamber to be unworkable. The document has been subsequently panned by the mining sector. Anglo American CEO said it was "confused" while Royal Bafokeng Platinum CEO, Steve Phiri, commented it was "shabbily" penned.
In any event, the Mining Charter in its current form would appear to be dead in the water as the African National Congress commented following the closure of a lekgotla earlier this week that it required fresh negotiations. When these negotiations take place would appear to hinge on Zwane's current tenure in the DMR.