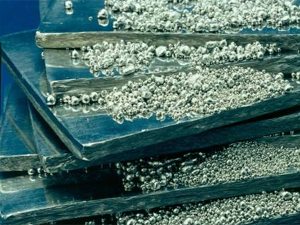 Platinum explorer Jubilee Metals lifted its production of platinum group metal (PGM) ounces in the first quarter of 2018 by 30%, delivering 4 897 PGM ounces in the first three months of the year, the company said in a quarterly results statement on Tuesday.
This was largely on the back of record March output from the group's South Africa-based Hernic operation, which saw 1 858 PGM ounces delivered at a lowered unit cost of $434/oz.
Operational earnings from Hernic increased in the first quarter by 18% to R18.91 million, alongside project revenue, which grew 30% to R44.01 million.
Jubilee's metals recovery division, Jubilee Processing Proprietary Limited, saw a similar uptick, lifting operations revenue by 18% to 64.64 million and operations earnings up 4% to R20.95 million.
Jubilee's other South African project, the Dilokong Chrome Mines (DCM), was meanwhile affected by sub-par feed quality over the quarter.
"Our DCM operation is going through a transitional phase as we gear up to execute the PGM project. We have temporarily suspended the processing of third-party ore at DCM due to continued variation in feed quality causing operational difficulties negatively impacting our production of chrome from the on-site tailings and surface waste material," CEO Leon Coetzer said in a statement.
He added that he expected an improved production performance from Jubilee's operations in the second quarter.