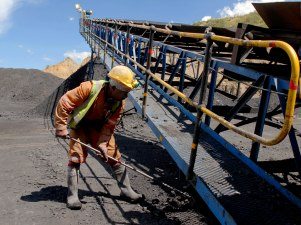 An increase in tons milled and improved built-up headgrade at Royal Bafokeng Platinum's (RBPlat's) operations yielded a 12.2% and 13% increase in 4E and platinum ounce production to 81 100 oz and 52 300 oz respectively for the three months ended March 31, 2018.
Total tonnes milled for the quarter increased by 9.9% to 758 000 t, with the Bafokeng Rasimone Platinum Mine (BRPM) contributing 551 000 t and Styldrift 207 000 t.
The UG2 contribution to overall tonnes milled reduced by 27.3% from 20.5% to 14.9% as a result of lower UG2 volumes from BRPM and increased Merensky volumes from Styldrift, the company said in a quarterly results statement on Tuesday.
Total tonnes delivered to concentrators increased by 1.9% to 735 000 t, with BRPM contributing 535 000 t and Styldrift 200 000 t – representing a 10.4% decrease and a 61.3% increase from the operations respectively.
The 23 000 t variance between delivered and milled tonnes is attributable to a reduction in surface run-of-mine stock.
Cash operating costs per tonne milled and per platinum ounce produced ended 3.1% and 5.4% lower, at R1 189 and R16 004 compared with the first quarter of 2017. The reduction is attributable to lower BRPM production volumes and benefits accrued from the restructuring process embarked on during 2017, the company stated.
RBPlat continues to advance the Styldrift expansion project and the BRPM replacement project, and expects to conclude the acquisition of Maseve Investments 11 shortly.
Total capital expenditure for the quarter increased by 61.7% to R599.3 million on the back of continued project development.