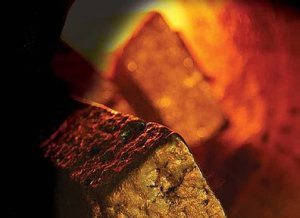 Caledonia Mining has unveiled plans to bolster its gold portfolio in Zimbabwe and up its interest in the Blanket mine, after the relaxation of tight ownership laws in the country.
Reuters reported on Friday that Caledonia's new strategy follows a revision to strict laws that came with the departure of former President Robert Mugabe and which now allows foreign firms to fully own operations, with the exception of diamond and platinum mines.
Previously, mines had to be 51% owned by Zimbabweans.
Caledonia head of corporate development Maurice Mason told Reuters that the company has, for the first time in years, been encouraged by investors to expand its footprint in Zimbabwe.