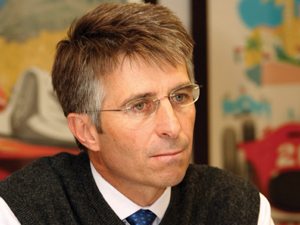 A strong demand for high-quality white rough diamonds from Gem Diamonds' Letšeng mine, in Lesotho, increased the company's average realised diamond price by 48% in the quarter ended 31 March, bringing in $3 276 per carat over the three months.
Diamonds produced in the prior quarter sold for an average of US$2 217.
The strong uptick in realised prices was aided by the sale of the Lesotho Legend over the quarter – a high-quality 910-carat, D-Colour Type IIa diamond – which was sold on 12 March for $40 million, or $43 912 per carat. This is the second-largest gem-quality diamond recovered in the past century and the largest diamond recovered to date at the Letšeng mine.
The operation continued to produce large stones in the first three months of the year, with seven diamonds greater than 100 carats recovered from the operation.
In total, Gem Diamonds sold 16 diamonds sold for more than $1.0 million each, generating revenue of $70.7 million during the period.