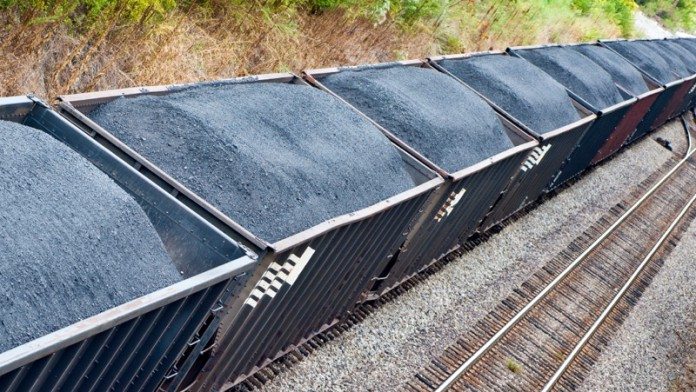 COAL was only one of three mineral classes where South African mining production increased in April compared to last year, said BusinessLive citing data on mineral output for the month from Statistics South Africa.
The three categories to report annual production growth in the month were 'other non-metallic minerals' which increased 7.6%; chromium ore (5.1%), and coal production (3%). The overall value of mining production sold in current prices in April came to R37bn, down from R39.6bn in March, but 6.1% higher than the R35bn sold in April 2017.
Measured by value, April's total coal sales declined 12.6% to R10.6bn from March's R12bn. Coal is South Africa's largest mining industry in monetary terms, contributing 29% of April's total sales.
The next biggest is platinum group metals (PGM) where the value fell 11% to R7bn from R7.9bn in March. The volume of PGM production fell 5.4% in April from March, and was down 6.5% from the previous year. The value of gold sold in April was R6bn, a 24% jump from March's R4.9bn, said BusinessLive. The volume of gold production rose 12.3% over the month, it added.