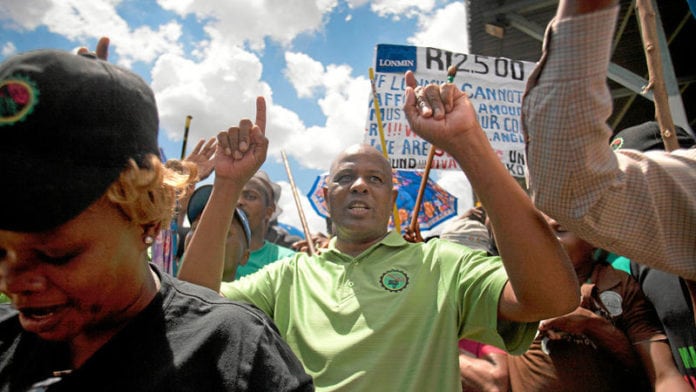 JOSEPH Mathunjwa, president of the Association of Mineworkers & Construction Union (AMCU) has threatened a fresh round of industrial action following announcements by the country's major platinum miners they intend to cut jobs.
"We will bring the platinum belt to its knees and nothing will move here," BusinessLive quoted Mathunjwa to have said at a rally to commemorate the Marikana massacre in North West province. "We don't fear you. We are waiting for you.
"In 2014 we were not fully prepared but managed to transport all our members to their homes. We will never fail, we paid school fees and bonds during a five-month strike. We'll give you 12 months with these mines not working," he said.
Lonmin plans to retrench 12,500 minewokers by 2020, while Impala Platinum recently announced it was planning to reduce its headcount by 13,000 in the next two years. Mathunjwa said AMCU would stage a year-long strike to render the mines defunct if they proceeded with the plans.