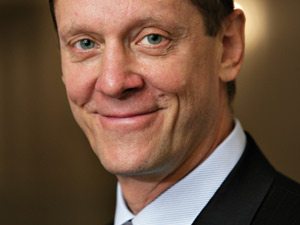 [miningmx.com] – BILLIONAIRE mining entrepreneur Robert Friedland, executive chairman of TSX-listed Ivanhoe Mines, focused predominantly on the black empowerment qualifications and status of his proposed Ivanplats mine in a typically flamboyant address to the Mining Indaba on Wednesday morning.
In a veiled retort to some of the protests that have taken place against the planned development from affected local communities – and the associated media coverage – Friedland stressed the proposed platinum mine would be an underground operation and quipped that its operations "… would not disturb people living on the surface, let alone disturb the dead".
The Ivanhoe website currently prominently features the group's replies in December to an article on Ivanplats published by the Toronto-based Globe and Mail newspaper.
Ivanhoe has challenged "errors and misrepresentations" in the article which, amongst other issues, raised the question of the impact of the mine development on ancestral grave sites.
The mine – which is to be built near Mokopane in Limpopo Province – is scheduled to start production in 2018 on current planning and ramp up to full production by 2020 at which point it will be the "single, largest and most sustainable platinum mine in the world,' according to Friedland.
After an introductory overview of the world's fundamental, long-term requirement for platinum group metals (pgm) to counter air pollution levels in major cities Friedland turned over the presentation to the newly-appointed MD of the group's South African operating subsidiary Ivanplats, Patricia Makhesha, whom he described as "his boss'.
Makhesha is a highly qualified businesswoman who has served on the boards of GlaxoSmithKline, Rand Water Board, the SABC and the Trans Caledon Tunnel Authority. She was also born in Sharpeville, a point she stressed heavily in her presentation on Ivanplats' broad-based black economic empowerment (BBBEE) qualifications.
Makhesha told delegates: "You may be wondering why is she telling us this? It's very important to understand the history of this country, where we come from, where we are and where we are going."
Ivanplats is 64% owned by Ivanhoe Mines; 10% by a Japanese consortium consisting of Itochu Corporation, ITC Platinum, Japan Oil and Gas Metals National Corporation and Japan Gas Corporation; and 26% by Ivanhoe's BBBEE partners.
According to Makhesha the "first verification exercise' carried out on the BEE status of South African mining companies has shown Ivanplats to be the top-ranked empowered company in 2014 achieving level 3 status with a score of 81.92 and beating Anglo American Platinum into second place as it scored only 75.22.
A graphic put up as part of the presentation showed Exxaro in third place at 74.02 and Patrice Motsepe's African Rainbow Minerals in fourth at 65.1.
According to the graphic "… most mining houses are at level four" and it singled out BHP Billiton as being at level 5.
Both Friedland and Makhesha stressed the extremely broad-based nature of the Ivanplats empowerment deal.
According to Makhesha "… for the first time in the history of mining we are looking at really broad-based black economic empowerment. We dreamt about touching every person's life in Mokopane – our 150,000 people in our 20 villages – and we did exactly that."
She told delegates: "You will not find any big names in our structure because it is broad-based. It's not about individuals, it's about the entire population.
"Have we been criticised for what we have done? Yes, because everyone wanted a slice of the pie. But did we succumb to pressure? No, we stuck to our guns and did what was best for this country.
"We are fully compliant. We are not striving to comply."