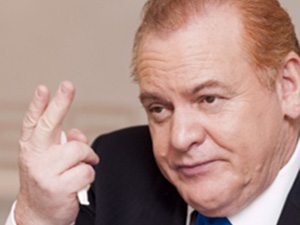 [miningmx.com] – GOLD Fields returned a 40 South African cents per share total dividend for its 2014 financial year, but the firm's shareholders will disquieted by another delay in the break-even of South Deep, its South African gold mining project.
Nick Holland, CEO of Gold Fields, said the remediation of South Deep's infrastructure announced last year meant it would not meet its planned 2015 production build-up while break-even would be a year later in 2016 assuming current rand gold prices.
South Deep was due to produce between 650,000 to 700,000 oz by 2017 but Holland said the project's final production target was now a matter for conjecture.
"We will focus on reaching 229,000 oz in 2015 which will be a 15% increase over the 2014 production figure. Then we will re-assess where we are. We have not yet seen the productivity improvements. Those targets are all under review," he said.
The delay is the latest setback following an announcement in May last year that up to 70% of the mine's production would be closed for four months as Gold Fields sought to improve safety by fixing 1,000 metres of legacy ground support.
The remediation also involved the retrenchment of about 500 full time staff and more than 1,000 contractors. He didn't think more job cuts were necessary and added that planned capital spending would remain at R1.7bn over the next five to 10 years. Total spend on the mine would therefore stay at previously planned levels of R9bn.
"2014 was the low point really for South Deep," said Holland. "We have to set the mine up for the long-term and that starts today; in fact, it started last year," he said.
Production from South Deep in Gold Fields' 2014 financial year was 200,000 oz, a one third decline over 2013 levels.
Overall, Gold Fields produced 2.2 million oz of gold last year, a 10% improvement over 2013. It hauled in all in sustaining costs, lifted revenue and reduced net debt by $282m to $1.45bn, a 16% reduction.
All in all, this was a strong showing with nearly 50% of group production coming from Gold Fields' Australian assets.
For 2015, Gold Fields had targeted 2.2 million oz in production, despite some ramp-up from South Deep. "That's a realistic target because some mines will produce more, some less than last year. We don't really focus on this; we are interested in increasing cash flow," he said.
Capital spending was projected to be $660m (c.$609m) with an increase in capex planned for Gold Fields' Australian assets as it sought brownfields extensions.
Commenting on the group's net debt, Holland said that as a percentage to net debt to earnings before interest, taxation, depreciation and amortisation, net debt would be lowered 1:1 against a current ratio of x1.3 (2013: x1.7).
The current financial year represents a period of reckoning with the South African government regarding compliance with the mining charter on black economic empowerment. "We're satisfied that we comply with the requirements. We look forward to engaging with the government which has its job to do as well," he said.