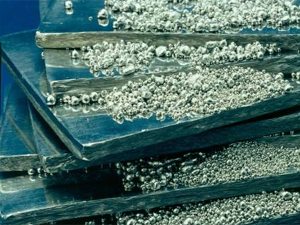 [miningmx.com] – DESPITE the plummeting commodity prices, analysts at the 2015 Mining Indaba argue it's not all doom and gloom for resources.
"There's a very one-sided and unreasonably negative view of South Africa's recent mining fortunes,' said Stephen Forrest, principal consulting analyst and engineer, director and chairman at SFA Oxford Limited.
Commenting on the outlook for platinum group metals (PGMs), Forrest acknowledged supply had been disrupted, mining inflation was high, and capital investment was at historically low levels. However, that wasn't the whole story, he said.
"There are challenges ahead and long-standing issues to be dealt with. But there's a supply deficit looming that will inform a sustained demand within the PGM markets.
Southern Africa, Forrest said, is still the epicentre of PGM production.
He forecast that, in the long term, the demand for platinum, palladium and rhodium remained strong, underpinned by countries, such as India and China's low carbon dioxide emission initiatives. Platinum and palladium are also widely used largely used in catalytic converters in cars.
Forrest said this demand would have a knock-on effect on the prices of PGMs and by 2020 and beyond platinum prices will rise significantly.
Vanessa Davidson, Group Manager at the CRU Group, raised the risk that the recent sharp decline in the copper price could presage an extended period of oversupply for the metal. "Or is the current situation just temporary and is another period of structural shortage in the copper market looming in the medium term?'
The CRU Group, which provides global commodity industry pricing and market analysis was of the view that copper market will be in deficit again by 2018 at the latest.
"Beyond 2016 the growth in copper production projects will decline sharply as the impact of delays and shelving of new projects take effect. And if the current low price environment persists it could further reduce growth rates,' said Davidson.
"The 2018 deficit will become progressively worse and this can generate copper prices of over $7,000 per tonne on an annual average in 2017 and $8,000 per tonne in 2018. Having said that, if the current low price environment is to persist, the market could well move into deficit much sooner.'
Adam Schulman, CEO of Fusion Alternatives, said in his presentation the diamond industry had undergone tremendous change and development over the last decade.
"It has shifted from being a supply-controlled to a demand-driven industry. Because there were no world-class discoveries of diamonds in the past decade there will also be no significant production rises in the near-term.'
The global demand in diamonds has increased steadily since 2009 and demand growth outperforms production growth and according to Schulman the growing gap between supply and demand will fuel further growth in diamond prices.
"For this reason diamonds are also emerging as an alternative asset class in the medium term,' he said.