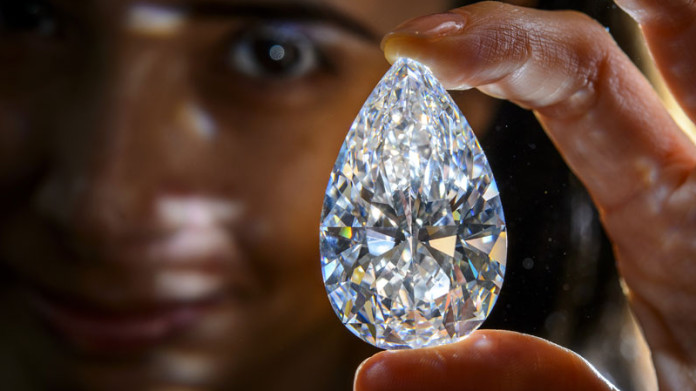 GEM Diamonds said it had sold a 910 carat diamond recovered from the Letšeng mine in Lesotho in January for $40m on tender in Antwerp. Named 'The Lesotho Legend', the Type IIa diamond is the fifth largest gem quality diamond ever recovered.
"We are delighted with the outcome of the sale of this iconic diamond, which demonstrates the exceptional quality of The Lesotho Legend itself, as well as reaffirming the unique quality of the Letšeng diamond production," said Clifford Elphick, CEO of GEM Diamonds.
The largest diamond discovered in a century was the 1,109 carat 'Lesedi La Rona' diamond discovered at the Karowe mine in Botswana by operator, Lucara Diamond. It sold for $53m.
Shares in GEM Diamonds are some 29.5% higher over the last three months. The value of the company gained 13% on January 15 following the announcement of the recovery of The Lesotho Legend. "If the recovery of more normal run-of-mine large diamonds normalises as expected, then the contribution from the 910ct stone could provide a tailwind to cash flow and earnings," Edward Sterck, an analyst for BMO Capital Markets, said at the time of the discovery.
There has been a $50m net cash outflow at GEM between June 2016 and June 2017 which has taken the company into a net debt position.