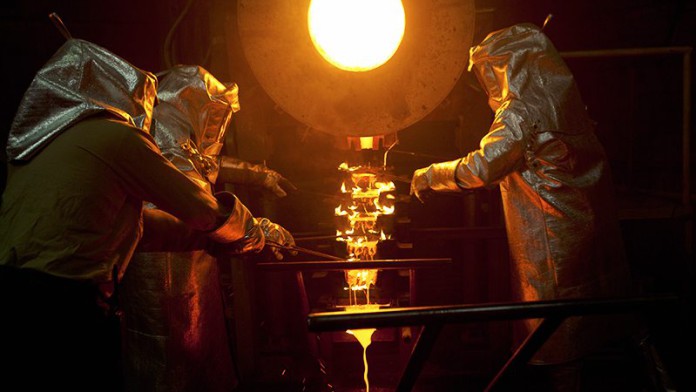 East Africa-focused gold producer Shanta Gold has met its 2017 production guidance – delivering 79 585 oz over the twelve months ended 31 December 2017 – and has set itself a production target of between 82 000 oz and 88 000 oz for 2018.
Releasing its yearly results on Monday, the group reported that it had swung to a full-year profit after taxation of $4.2 million from a loss of $8 million the year before.
Revenue dipped slightly year-on-year, from $107.1 million in 2016 to $103.4 million in 2017, despite an improvement in average realised gold price from $1 220 to $1 263 over the same period.
EBITDA fell from $50.2 million in 2016 to $37.7 million at the end of 2017, inclusive of revenues from development ore, while all-in sustaining costs of $743/oz came in below the guidance of US$781/oz, but well above the $659/oz of a year before. Net debt at year-end reduced by $4.7 million to $39.5 million.
Operationally, the company's focus in 2017 remained on its flagship asset, the New Luika Gold Mine (NLGM), in Southwest Tanzania, which delivered its first underground commercial production in June 2017.
The company sold 80 365 oz of gold over the year, with average recoveries improving to 91.1% and average grade dropping to 4.3 g/t from 5.1 g/t the year before.
Shanta Gold's cost-saving target increased in January 2018 from $5 million to $7 million per annum on an annualised basis and is expected to be executed by third quarter of 2018.
The group also updated the JORC-compliant resource at the nearby Singida gold project during the year, totalling 12.3 million tons, grading 1.84 g/t and containing 728 000 oz of gold using a cut-off grade of 1 g/t.
CEO Eric Zurrin, who was on-boarded in August 2017, said in a statement on Monday that the results reflect a sustainable transition to underground mining at New Luika, as well as a new management strategy of cost control and optimisation.
"Recording a profit in 2017 for the first time wouldn't have been possible had the underground operation not been transitioned to on time and within budget and our efforts to optimise the company's recurring cost base will be a key driver towards improving future cash flows," he said.