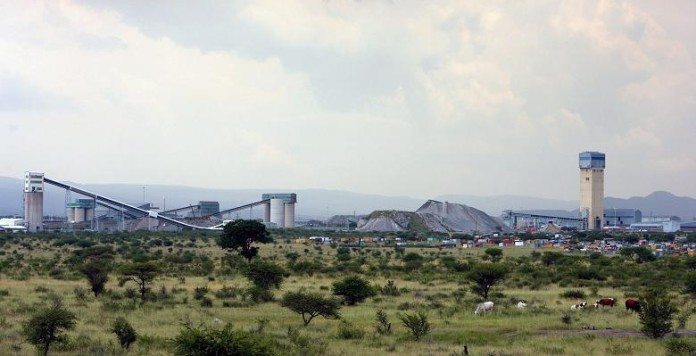 MACHINES developed primarily to bore subway tunnels and remove landmines is being repurposed by South Africa's platinum sector in an effort to mechanise shafts currently suited only for conventional mining, said Reuters citing industry and company experts in an article republished by BusinessLive.
Innovations include a 60cm-high bulldozer built by private Croatian landmine clearance company Dok-ing that can reach narrow reefs, and a machine engineered by Atlas Copco unit Epiroc to replace blasting, said Reuters. If the technology proves viable – it is already being considered at Anglo American Platinum – it could help lower costs and give platinum firms a chance to survive a prolonged downturn in metal prices.
"Most machines … cannot work above 14° because their wheels simply cannot generate power at such steep gradients," Declan Vogt, a lecturer in mining automation at Britain's University of Exeter told Reuters. The Dok-ing bulldozer's design enables it to work on reefs at gradients of up to 22° or more.
Amplats plans to use the equipment to boost the profitability of shafts at its Amandelbult and other mines — ironic, because it is a battery-run electric vehicle (EV) and Amplats has bet heavily on fuel cells in the EV revolution. Lonmin CEO Ben Magara told Reuters his company was using three of the bulldozers at its Saffy shaft.
But costs are a concern. "The up-front capital is the challenge and, given the constraints in the industry, that is not small."
Reuters cited a report by an unpublished report by South Africa's Chamber of Mines which said: "Under current price and cost forecasts, conventional [platinum] mining ceases to be economically viable in 2024."