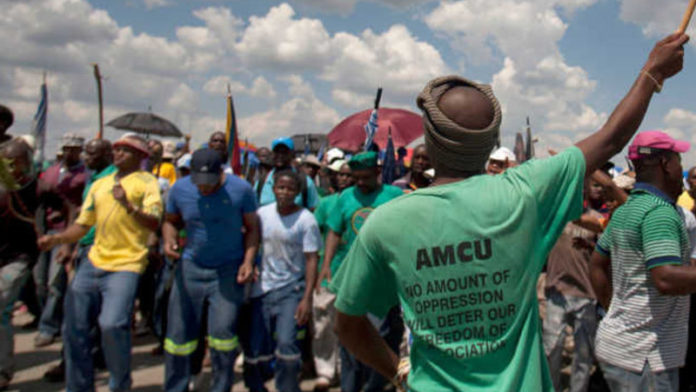 A STRIKE involving members of the Association of Mineworkers & Construction Union (AMCU) at the premises of Sibanye-Stillwater's gold mining operations since November 21 was no closer to resolution, said BusinessLive.
Sibanye-Stillwater sought to extend the wage offer that had been accepted earlier by the National Union of Mineworkers (NUM) and Solidarity unions to AMCU. Sibanye-Stillwater argued that these unions represented the majority of people employed at the mine and AMCU's strike was therefore illegal in terms of labour law.
However, the Labour Court was not in agreement with this interpretation unless the company verify its union numbers – a process that is currently underway.
In the meantime, the Labour Court ordered AMCU and Sibanye-Stillwater to settle their differences at the Commission for Conciliation, Mediation and Arbitration (CCMA), But those talks have been far from smooth.
"With the first day back at work being January 3 2019, employees at the gold operations have started to report for work," James Wellsted, head of investor relations at Sibanye-Stillwater told BusinessLive earlier this week.
The strike by almost 15,000 AMCU workers had "… affected the gold operations to varying extents", said Wellsted. He said an update would be released "in due course".
Sibanye-Stillwater currently employs approximately 32,200 people at its South African gold operations at which AMCU represents about 43% of employees in the bargaining unit.
The strike comes after AMCU refused to sign a three-year wage agreement, even though it was instrumental in constructing it. "Despite numerous attempts by Sibanye-Stillwater to reach a fair and reasonable outcome with AMCU representatives since the negotiations began in June, and despite having participated in the construct of the final offer, AMCU declined to accept the offer," the company said previously.