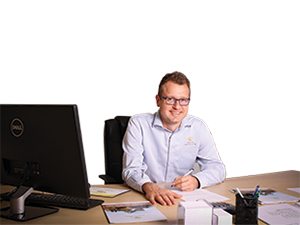 [miningmx.com] – THERE IS AN astonishing success story in the Kalahari manganese fields, among the world's biggest and richest, with a relative newcomer poised to vault into the major league in double time.
The Tshipi Borwa mine owned by Tshipi e Ntle Manganese Mining produced a million tonnes of ore in its first year of production which realised its shareholders a profit. It is now poised to surpass the target laid out in a bankable feasibility study by doubling output this year.
By becoming a producer of two million tonnes, Tshipi will be among the four largest South African sources of manganese, which is an irreplaceable ingredient in the manufacture of steel.
Considering approval for the 2.4-million tonnes a year (mtpa) mine was only given in February 2011, the achievement is remarkable.
Brendan Robinson, CEO of Tshipi, said there was little reason why production shouldn't be higher than nameplate capacity.
The target in the financial year to end-February 2015 is 1.7mt, but Robinson said that based on production in the first two months of the year, the target had been revised up to 2mt.
"We had a remarkable first year. We had planned exports of 600,000 tonnes, but we ended the year in February exporting a million tonnes of ore,' he said. "The ramp up has been pretty spectacular.'
There are no limitations when it comes to accessing more ore in the opencast pit, he said.
"Looking forward, there's nothing that actually stops us at 2.4-million tonnes. We have access to more ore if we mine aggressively. By the end of this (financial) year, Tshipi will be South Africa's biggest open cast manganese mine and that's in two years,' he said.
Rail capacity has long been the most oft-cited reason why South Africa's manganese exports are constrained, an issue when the global commodity markets were storming higher in the first decade of this century, but Robinson said efforts by Transnet are starting to pay off.
Transnet has started a major expansion programme on the manganese export route from the Northern Cape to the coast in the east, focusing primarily on the railway that runs to Port Elizabeth, with a plan to shift the manganese exports to a harbour further north at Ngqura.
Cleopatra Shiceka, the general manager in the office of the Transnet CEO, said at a manganese conference last year that the expansion of the route to 16mtpa from 5.5mpta could be scaled up to 19mtpa.
If Transnet reaches the 16mt target in 2020, then, combined with all the other avenues to shift manganese out of South Africa, the country could become an exporter of 20mtpa, Robinson said, adding the total export figure was currently around 11mt.
This would eclipse the rest of the world's producers. South Africa, next to Australia, is the leading exporter of manganese ore and these developments, provided the rail cost is competitive, would boost South Africa into an undisputed top manganese exporter position.
Macquarie Research described South Africa as having: "Huge resources, high-grade and low cost by global standards but limited infrastructure.'
The work by Transnet will reduce the need to switch locomotives up to seven times on the route between the manganese mines and Port Elizabeth to deal with sections of the line that are electrified and those are not. This would significantly improve throughput on the line.
Transnet triggered a R2.3bn upgrade of the route in May last year.
VIVA TRANSNET
Tshipi is one of those companies realising the benefits of Transnet's focus on the line, with 75% of its one million tonnes of exports for the 2014 financial year railed directly from the mine, and the balance by a combination of road transport to transhipment hubs in places like Johannesburg and Bloemfontein for railing to other ports.
"We very grateful for the work we've done with Transnet in managing to get a significant amount of product onto rail.
"One of our key successes is our relationship with Transnet and it's what we'll capitalise on going forward to deliver our business plan for this year,' Robinson said.
"These are significant investments Transnet is making. We can only commend them on the gatekeeping at a governance perspective to deliver the improvements to the industry. We are seeing tangible benefits of the work Transnet has been putting in over the past few years.'
Transnet is taking a detailed and cautious study of those companies applying for allocation of rail capacity this year, but Tshipi is confident it will be able to again shift three quarters of its production by rail despite the doubling of output.
"I'm very confident we will get our fair allocation as one of the majors in the manganese space. If we get all that, and we do tick all the boxes on size, assets, funding, empowerment credentials, we will be on a par with UMK, BHP Billiton and Assmang. I'm confident we will move the product we need to by rail,' Robinson said.
One of our key successes is our relationship with Transnet and it's what we'll capitalise on going forward
Tshipi uses open-top containers to rail about half of its production, utilising spare capacity available on flat-bed rail wagons used to haul containers inland from the coast but return to the ports empty.
While the production performance of the mine is impressive, it has come at a cost. The budget for the mine grew by R160m to R1.878bn.
One of the competitive advantages the mine has is a dedicated marketing channel provided by OM Holdings, an Australian manganese miner and trader, and a company with which Tshipi struck a joint venture agreement in September last year.
"This partnership with an established marketing company means we did not need to start from scratch and build our own organisation to elbow our way in,' said Brian Gilbertson, chairman of Pallinghurst Resources, the 87% owner of Australia's Jupiter, a key shareholder in Tshipi.
"In the marketing of manganese you can lose very easily all the costs you have worked so hard to save at the operation,' he said.
In order to win business, companies sometimes gave discounts that offset their cost advantages. "So far, the joint venture, I think, has managed to do a good marketing job at a difficult start up time and in a difficult market,' Gilbertson said.
The longer-term outlook for the manganese market was positive, Robinson said. He based his outlook on a conservative forecast of a three percent a year growth in global steel production from 2013's 1.6-billion tonnes.
Ten kilograms of manganese is used for every tonne of steel made.
"When I look at the long term, I think the picture is extremely rosy and I think the long-term demand will absolutely be there. We've hit a bit of an anomaly in the market where there's re-positioning in Chinese economy, which is switching from infrastructure-driven to consumer-driven,' Robinson said.
"My sense is we could, in the medium term, see some softness in the market as a result of increased production coupled with what we see in China, but as we move beyond the medium-term, I remain extremely bullish for the manganese sector globally, but specifically the South African sector in the Northern Cape.'