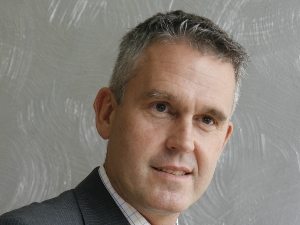 [miningmx.com] – NOT all resources are battling declining markets and precarious prices. Sales of coloured gemstones are soaring as cool young things are increasingly shifting away from "old-fashioned, outdated' diamonds.
Gemfields, majority-owned by JSE-listed Pallinghurst Resources, owns 75% of Kagem, an emerald mine in northern Zambia which is currently producing nearly a quarter of the world's emeralds.
It also owns 50% of Kariba Amethyst, which he says has a lot of potential, but currently the low price of amethyst is too low to warrant major production.
Ian Harebottle, who admits to being "a little ADD', reportedly danced a jig in his Faberge store in Manhattan, US, after a customer told him that diamonds were for grannies and that she much preferred his colourful gems. It's evidently not an unusual event. "On a sad day, I dance a waltz,' he says.
Harebottle has good reason to be enthusiastic. His AIM-listed company is one of the fastest growing in the UK, and has been one of the best performing companies on the LSE for four years.
Last year, Investec Securities predicted that it would be the only company on the list of super-growth firms expected to double earnings for the next two years. The company suggested it could see a 104% surge in 2016, and 38% the following year.
London auction house Bonhams said in April that over the past decade the market had seen a "notable demand for precious coloured gemstones', particularly rubies, emeralds and sapphires.
In May, a 25.59 carat Burmese ruby – alarmingly described as "pigeon blood' red – sold for a world record $29m, way above its $18.5m estimate.
Gemfields' earnings before interest, taxes, depreciation and amortisation grew to 243% to $61.7m in the six months to 31 December, compared with the $18m posted in the corresponding six months in 2013.
The company also delivered a 57% hike in revenue, from $65.7m, to $103.4m in the period.
But this surge came after a major tumble when Zambian authorities demanded in 2013 that the company auction its gems locally rather than overseas.
While wrangling was going on, just two instead of three auctions were held. In its full-year earnings to 30 June 2013, the company reported a 42% drop in revenue to $48.4m and a net loss of $22.8m from $161.5m profit in the previous financial year.
Harebottle also admits that shareholders were nervous about Zambia's "irrational' royalty policy, and that they had seen it in the share price.
The country's onerous demands for export documentation also affected cash flow in Gemfields' Zambian operations. However, all mining jurisdictions have problems and "I think we would find Greece a lot more challenging' than Zambia.
Gemfields currently operates mines in Zambia, Mozambique, Sri Lanka and Madagascar, but is in talks to buy a mine in Colombia and has opened an office in Brazil. The South American countries are estimated to have some of the biggest emerald deposits in the world.
Harebottle is marketing gemstones with aplomb. With Pallinghurst, his company now owns the iconic Faberge brand best known for its jewel encrusted Russian style eggs. The original Faberge family in the 1950s sold the business to a US tycoon, who used the high-end name to sell scent and toiletries.
Faberge has been relaunched as a luxury jeweller with original family members Sarah and Tatiana Faberge brought on as advisers. The 14 stores scattered in the wealthiest cities in the world sell jewellery and jewels upwards of $25 000.
The company also raised its profile and desirability by using actress Mila Kunis as a brand ambassador and model.